In an open letter to her brother on social media, Shweta Singh Karti, sister of Hollywood actor Sushant Singh, has expressed her grief over his death with immense love for him and also told her fans. That they do not spread hatred on social media.
"Everything is in our own hands, so why should we embrace love over hatred, choose empathy and compassion over anger and resentment, and learn to forgive each other," she wrote.
"Everyone struggles in life, so show empathy for each other," she said. Shweta's open letter may also be for those who are trying to slaughter their alleged rivals on social media by sharpening their swords on this occasion. Kangana Ranaut curses Johar while shedding tears over Sushant Singh's death. While giving a decade of justice for Sushant by cursing, somewhere filmmaker Abhinav Kashyap took his old quarrel and sat down to kick Salman Khan's family.
At the same time, Vivek Oberoi is also reminiscing about his struggles in the industry after a feud with Salman Khan over Aishwarya in the past.
After attending Sushant Singh's last rites, he expressed his sympathy and story with Sushant Singh in a very emotional tweet, then a long series of tweets started Bhatt also became a good troll.
After Sushant's death, the war that people have started against each other on social media is not going to end.
It is true that the untimely death of Sushant Singh has raised many questions about the trend of Bollywood and its traditions and has pointed fingers at many big names. A case has also been registered in Bihar in which the names of Ekta Kapoor, Karan Johar, Salman Khan and Karan Johar have been included.
It is said that Sushant Singh had six films which were taken away from him and in case of not getting work, the situation reached such a point that he committed suicide.
Gibson: Tribute To Rock 'N' Roll Dads, Earlier this week, one of the most famous rock 'n' roll fathers Ray Burton, father of the late Metallica bassist Cliff Burton, sat down with Mark Agnesi, Gibson's Director of Brand Experience to reminisce about the formative years of the rock icon.
Burton's interest in music began at a young age when his father introduced him to classical music, guitar and bass. Burton had a strong interest in rock, classical and eventually heavy metal. Burton began playing the bass at age 13, following the death of his older brother, Scott and practiced up to six hours per day (even after he joined Metallica). Along with classical and jazz, Burton's other early influences varied from southern rock, country and the blues. Burton often cited Geddy Lee, Geezer Butler, Stanley Clarke, Lemmy Kilmister, Ed King and Phil Lynott as key influences on his style of bass playing.
"Cliff knew what he wanted to do and went out and did it," says Ray Burton. "How could you not support a child who has that initiative already in their system and wanting to learn an occupation like that? The way he pursued music and the enthusiasm he showed toward the playing, we thought, 'well, let's see what happens.' Then when he came and said, 'Can you support me for five years?' not long after that, it was absolute history."
What is Insomnia?
Insomnia is a sleep disorder in which a person feels difficulty in sleeping at night. About 30% to 50% of population is affected by insomnia while 10% people are suffering from chronic insomnia.
Classification of Insomnia On The Basis Of Duration:
It is classified into:
Short term insomnia
Chronic Insomnia
Transient insomnia
The short term insomnia condition resolves in one to three weeks while the chronic insomnia is longer than three weeks. The transient insomnia has the shortest time period as it lasts less than one week.
Causes of Insomnia:
There are a number of general causes of insomnia such as stressful condition in life, exams, excessive work load, noise, uncomfortable room temperature, any disease condition that is causing pain and with drawl of drugs or alcohol may also cause this sleeping problem.
Psychological Causes:
There are some psychological conditions that may cause insomnia, such as:
Depression
Stress
Mental disorder
Mania
Schizophrenia
Physiological causes:
Heart diseases
Sleep apnea
Snoring
Acid reflux diseases
Chronic fatigue syndrome
Chronic pain syndrome
Night time angina
Diagnosis:
The evaluation of patients' complete medical history and physical examination are helpful for the proper diagnosis of this sleep disorder. Sleep studies are also done by trained physician for exact diagnosis.
Treatment:
This disorder is treated by both non-pharmacologic (non-medical) and pharmacologic (medical) aspects but its recommended to firstly try these non0medical treatment methods then switch to medical treatments.
Non-medical treatment:
These are behavioral therapies that are usually used at the start of therapy. In most of the cases, the insomnia problem is overcome by it only. It includes sleep hygiene, relaxation therapy, stimulus control, and sleep restriction.
Medical treatment:
In this mode of treatment, certain drugs are used that will cause relaxation of body. It is adviced by physicians to carry on non-medical therapy along with medication therapy.
There are many groups of medicine including prescription drugs and over-the counter drugs that are helpful in this treatment such as:
Benzodiazepine sedatives
Nonbenzodiazepine sedatives
Ramelteon
Some antidepressants
Antihistamines
Melatonin and
Herbal Remedies for Insomnia
Kevin Fret Dead at 24, A rising star within the Latin music community has passed away at the age of 24.
Kevin Fret, who was regarded as the first openly gay artist within the Latin trap music genre, was shot and killed in San Juan, Puerto Rico in the early hours of Thursday, Jan. 10.
According to Puerto Rican newspaper El Nuevo Día, Fret was shot and killed while riding his motorcycle at approximately 5:30 a.m. local time. Authorities are investigating the incident, El Nuevo Día reports.
In a statement issued by his manager and obtained by E! News, Eduardo Rodriguez shared, "Kevin was an artistic soul, a big-hearted dreamer. His passion was music, and still had a lot to do. This violence must stop. There are no words that describe the feeling we have and the pain that causes us to know that a person with so many dreams has to go. We must all unite in these difficult times, and ask for much peace for our beloved Puerto Rico."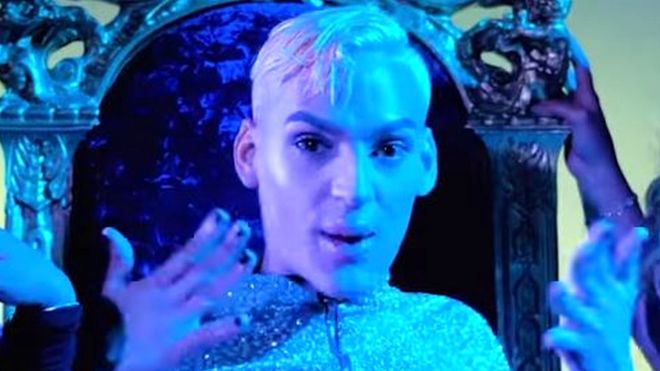 Beyonce Nelson Mandela Letter, The letter sees the 37-year-old "Halo" singer thanking Mandela — who passed away in 2013 — for teaching her life lessons that she can pass on to her children. She also writes of her conversations with the political leader, and how it will be an honor for her to perform at the forthcoming Global Citizen Festival that tributes him.
The Global Citizen Festival: Mandela 100 celebrates the former South African president one hundred years after his birth. In addition to Beyoncé (alongside husband JAY-Z) Black Coffee, Cassper Nyovest, D'banj, Ed Sheeran, Eddie Vedder, Femi Kuti, Kasey Musgraves, Pharrell Williams & Chris Martin, Sho Madjozi, Tiwa Savage, Usher, and Wizkid will be headlining.
The charity campaign seeks to raise $1 billion to help the world's poorest with at least 50 percent going to women and girls worldwide. The event is set to take place in Johannesburg, South Africa on Dec. 2 and will air on MSNBC from 9:00 p.m. to 12:00 a.m. ET.