Police Release 2 People Arrested In Connection With Drone Sightings at London Airport
December 23, 2018 by staff
Police Release 2 People Arrested In Connection With Drone Sightings at London Airport, The first pictures of the couple arrested over the Gatwick drone chaos that ruined Christmas for 140,000 people have emerged.
The couple arrested over the drone disruption that brought Christmas getaway flights to a standstill at London's Gatwick Airport have been released without charge on Sunday, police said.
"Both people have fully co-operated with our enquiries and I am satisfied that they are no longer suspects in the drone incidents at Gatwick," Sussex Police detective chief superintendent Jason Tingley said in a statement.
Elaine Kirk, 54, and Paul Gait, 47, from Crawley, were arrested on Friday in connection with the drone invasion that had shut down the country's second-busiest airport.
A house in Crawley — about 8 kilometres from the airport — was then searched on Saturday.
However, Mr Gait's boss told The Telegraph how the window fitter and drone enthusiast was working when the attacks took place.
John Allard, who runs Allard Double Glazing, told the newspaper: "Paul normally comes in around 7.45am and I remember on those days he then worked late on site on a fitting job.
"I don't think it can be him. He was busy on site working when it was happening."
He also said Ms Kirk had "no interest" in flying drones — but said Mr Gait had used the machines in the past.
Locals also told how Mr Gait had been spotted with a remote-controlled model helicopter in the area.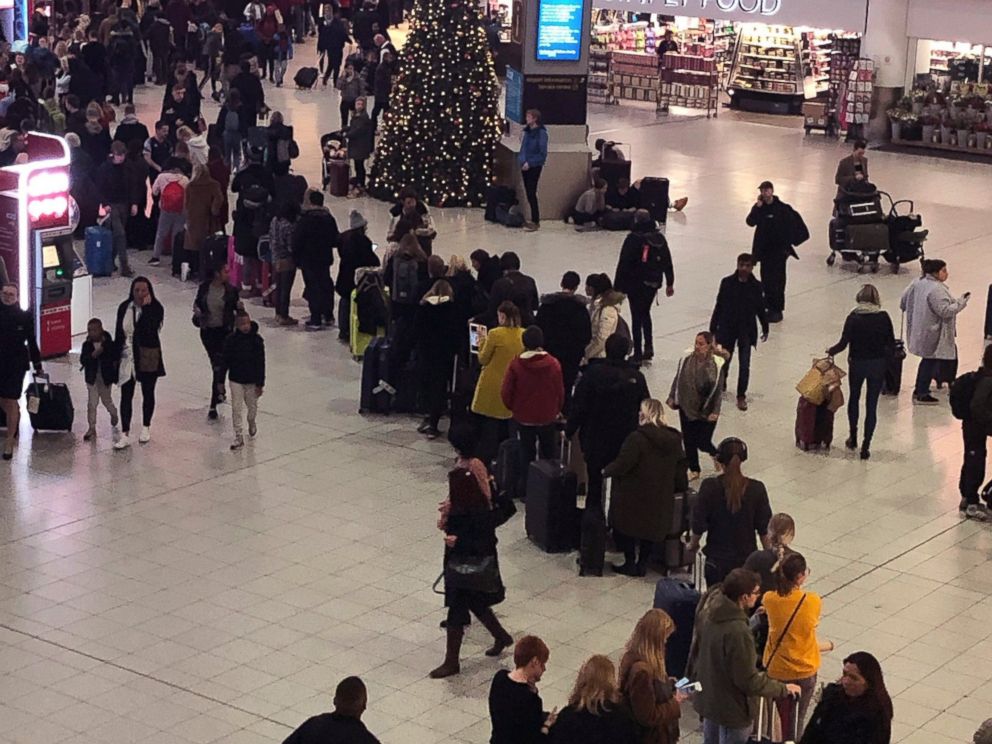 Report to Team
_________________________________________
Please feel free to send if you have any questions regarding this post , you can contact on
Disclaimer: The views expressed on this site are that of the authors and not necessarily that of U.S.S.POST.