Inappropriate Kids Costumes
October 27, 2013 by staff
Inappropriate Kids Costumes, Maya is a high school senior who would like to dress up in a non-sexy Halloween costume. Unfortunately, her store-of-choice, Party City, doesn't have many — or should we say, any — options for her to choose from this year.
The teen has taken to Change.org to do something about it. With the help of what appears to be her teacher, Maya wrote a letter to the CEO of the company asking for some major changes.
While perusing the Party City website, we came across a theme in women's costumes – tight and small. We are dismayed by the prevalent sexism and lack of costume choices for women in Party City stores. To start, there are no popular superhero costumes (Batman, Captain America, Batgirl, etc) that are not skin tight, high hemmed, and/or with low necklines. Comic book women are notoriously underdressed or clothed in latex, but even then, you can see their muscles (see recent Batgirl issues for reference). Although the men's costumes have padded muscles for the costume illusion, women's costumes (even those imitating male characters) just have very short skirts. This blatant sexualizing of the character to fit a woman is unreasonable. While men get to actually don the character's uniform, women wear dresses with character icons on them. There's no reason why women can't wear Batman's uniform with the pants.
Her petition also states that the scantily clad options are not the problem in-and-of themselves. "We do not respect these choices any less… The problem is that they are the only option," she wrote.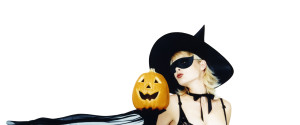 Report to Team
_________________________________________
Please feel free to send if you have any questions regarding this post , you can contact on
Disclaimer: The views expressed on this site are that of the authors and not necessarily that of U.S.S.POST.