Corona virus: How did Dexamethasone, the life-saving drug for patients with COVID 19, come to the attention of experts?
June 21, 2020 by Post Team
It is an extraordinary and welcome moment that we have been able to say something positive about the treatment of Covid 19.
No life-saving drug was confirmed until a week ago, but we now have dexamethasone, which can reduce the risk of death in one-third of patients on a ventilator and one in patients who are on oxygen. Can save 20%.
I seldom use the term 'significant progress', but that is exactly what has happened.
This has been made possible by the perseverance and solidarity of a small team at Oxford University and the cooperation of hospitals across the UK and the consent of thousands of patients and their families.
The study of which dexamethasone is a part is called 'recovery'. Medical trials usually last months, sometimes several years, and involve hundreds of patients.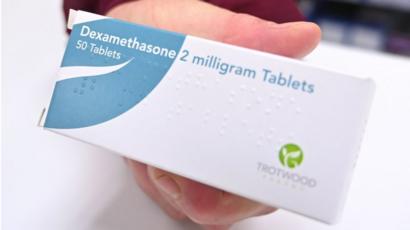 But the "recovery" trial was completed in nine days and involved 11,500 patients from 175 hospitals across the UK.
Before the number of patients in hospitals and the workload on doctors increased too much, it was important to show speed.
The United Kingdom is one of the most affected countries in Europe by the coronavirus, with the highest number of deaths. But it also means that there were the number of patients needed for the largest trial of Code 19 treatment.
The medical trial was led by Professor Peter Horby, who spent many years trying to find out and learn about an epidemic caused by an unknown bacterium.
He told me that he was disappointed that during the previous epidemic, H1N1 swine flu, there had been a "massive failure to properly administer the drug" and that he had "zero evidence" that any treatment was effective.
Horby and his fellow researcher, Professor Martin Landre, were adamant that this would not be the case with the corona virus.
He kept the medical test very simple. They would try very few reproducible or experimental drugs and ask only one question: Can it reduce the risk of death?
One of these drugs was the low-dose steroid drug dexamethasone, which has been used since the 1960s.
Report to Team
_________________________________________
Please feel free to send if you have any questions regarding this post , you can contact on
Disclaimer: The views expressed on this site are that of the authors and not necessarily that of U.S.S.POST.