Amboseli National Park, Kenya
November 6, 2013 by staff
Amboseli National Park, Kenya, Amboseli National Park, formerly Maasai Amboseli Game Reserve, is in Kajiado District, Rift Valley Province in Kenya. The park is 39,206 hectares (392 km2; 151 sq mi) in size at the core of an 8,000 square kilometres (3,100 sq mi) ecosystem that spreads across the Kenya-Tanzania border.
The local people are mainly Maasai, but people from other parts of the country have settled there attracted by the successful tourist-driven economy and intensive agriculture along the system of swamps that makes this low-rainfall area (average 350 mm (14 in)) one of the best wildlife-viewing experiences in the world with 400 species of birds including water birds, pelicans, kingfishers, crakes, hammerkops and 47 types of raptor.
The park protects two of the five main swamps, and includes a dried-up Pleistocene lake and semi-arid vegetation.
240 kilometers (150 miles) southeast from the capital city Nairobi, Amboseli National Park is the second most popular national park in Kenya after Maasai Mara National Reserve and the visit can easily be done in a weekend.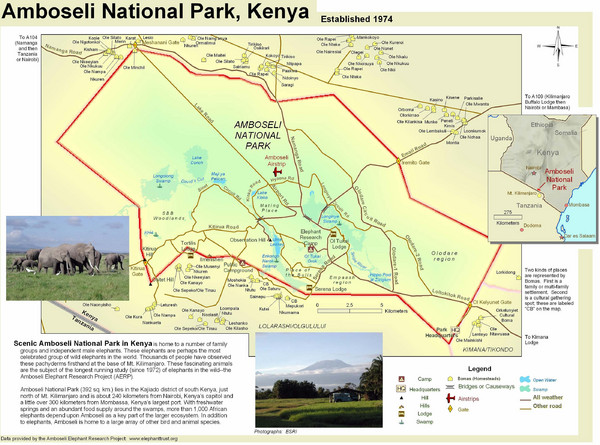 Report to Team
_________________________________________
Please feel free to send if you have any questions regarding this post , you can contact on
Disclaimer: The views expressed on this site are that of the authors and not necessarily that of U.S.S.POST.