Turkey Coup Attempt: Military Claims Takeover Of Government
July 15, 2016 by staff
Turkey Coup Attempt: Military Claims Takeover Of Government,
Turkish security agents hold Turkish policemen (in black), July 15, 2016 Istanbul, during a safety shutdown of the Bosphorus Bridge.
Gunfire was heard and jets were seen flying in the Turkish capital of Ankara Friday as Prime Minister Binali Yildirim said a group within the Turkish army had tried to overthrow the government.
Security forces were called to "do what is necessary," said Yildirim.
"Some people have illegally undertaken an illegal action outside the chain of command," said Yildirim in comments broadcast by private channel NTV and reported by Reuters.
"The government elected by the people remains in charge. This government will go when people say. "
Separately, Istanbul Bosphorus Bridge and Fatih Sultan Mehmet Bridge were both closed by the military on Friday, local TV reported, without giving a reason. Istanbul is 320 miles from Ankara.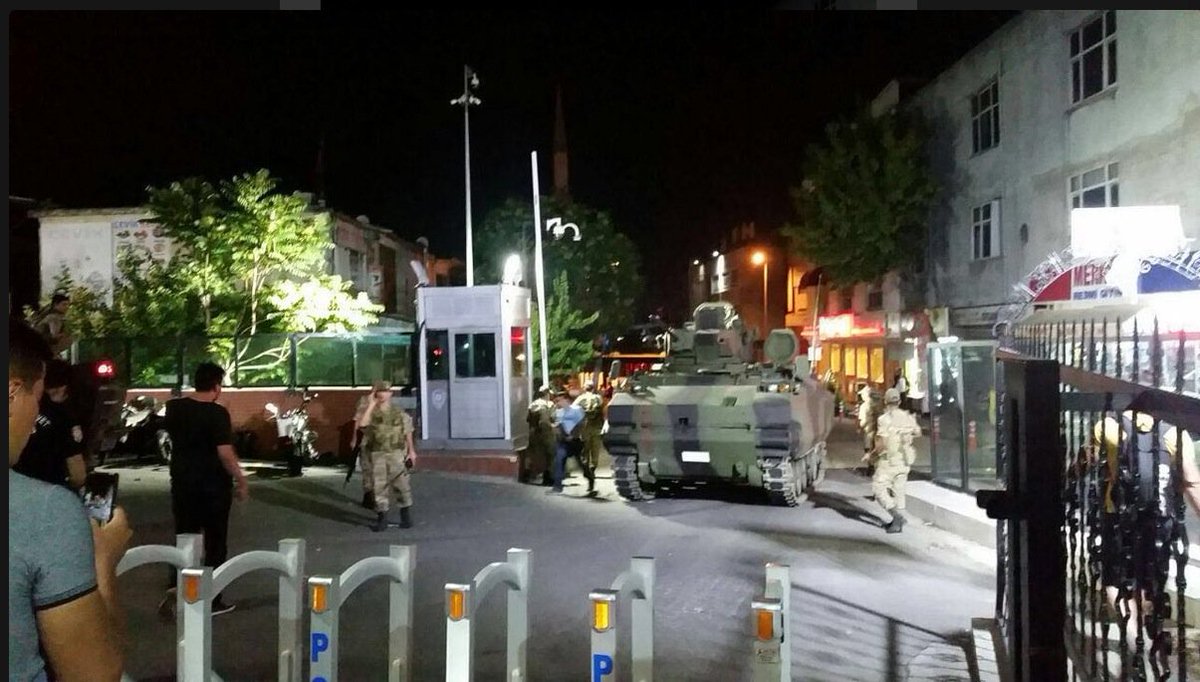 Report to Team
_________________________________________
Please feel free to send if you have any questions regarding this post , you can contact on
Disclaimer: The views expressed on this site are that of the authors and not necessarily that of U.S.S.POST.