Photo: Kourtney Kardashian Pregnant
June 4, 2014 by staff
Photo: Kourtney Kardashian Pregnant, Kourtney Kardashian and Scott Disick leaving the Four Seasons George V Hotel on May 23, 2014 in Paris, France.
Rumor has it Kourtney Kardashian is pregnant again.
Us Weekly reports that Kardashian and longtime boyfriend Scott Disick are expecting their third child together. She is supposedly "only a few months along."
"It was planned," a source told Us Weekly. ", doesn't hurt either."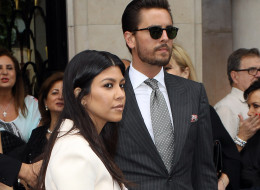 Report to Team
_________________________________________
Please feel free to send if you have any questions regarding this post , you can contact on
Disclaimer: The views expressed on this site are that of the authors and not necessarily that of U.S.S.POST.