Eid Ul Fitr 2016 India
July 5, 2016 by staff
Eid Ul Fitr 2016 India, #Eid 2016: Moon sighted in Kargil, Eid-ul-Fitr to be celebrated in Jammu & Kashmir, PoK via @indiacom https://t.co/UkNeugl2SP
— Indiacom (@indiacom) July 5, 2016
Eid in Lucknow (Uttar Pradesh) will be celebrated on July 7. Moon has not been sighted in any part of Uttar Pradesh.
Jama Masjid Delhi declares that Eid-ul-Fitr would be celebrated on July 7. No moon has been sighted in Delhi-NCR region.
Eid to be celebrated in Kargil (Jammu and Kashmir) tomorrow, moon sighted. Eid-ul-Fitr would also be observed in the region of Muzaffarabad (PoK). No details yet about other parts of Kashmir.
Hilal Committee has begun coordinating with their representatives across the nation. Search for moon has been initiated across the nation.
As of now, no official confirmation has been received. Hilal Committee is expected to make the final announcement shortly.
Muslims in India and Bangladesh will celebrate Eid al-Fitr on Thursday as the moon of the Islamic calendar month of Shawwal has not been sighted today i.e. Tuesday corresdponding to 29th day of Ramadan.
The National Moon-Sighting Committee, Bangladesh announced the decision after a meeting at Islamic Foundation in Baitul Mukarram National Mosque on Tuesday.
Committee chief Religious Affairs Minister Matior Rahman told reporters in Dhaka that the panel's seven divisional and 64 district offices failed to see the moon.
"There was no confirmed news of moon-sighting from the Met office, Islamic Foundation's local offices, or the Space Research and Remote Sensing Organization", he added.
Imarate Shariyah, Bihar in a statement announced that since it did not receive any moon sighting confirmation it is decided that Wednesday July 06 will be 30th Ramadan and Thursday July 07, 2016 will be the first day of Eid al-Fitr.
Rooyat-e-Hilal Committee, Imarat-e-Shariah Hind, Jamiate Ulema, New Delhi, Jama Masjid Delhi and Markazi Rooyat-e-Hilal Committee, Mumbai also issued similar statements.
"Eid moon is not sighted anywhere in and around Delhi and other parts of the country. Hence it is declared that Wednesday will be the 30th day of Ramadan and Eid al Fitr will be celebrated on Thursday July 07, 2016″, Muiziddun Ahmed, Secretary Rooyat-e-Hilal Committee, Imarat-e-Shariah Hind, Jamiate Ulema, New Delhi said in a statement.
"Moon is not sighted in Delhi, Assam, West Bengal, Madhya Pradesh, Bihar, Uttar Pradesh and Rajasthan today on Tuesday. It is hence declared that Eid al Fitr will be celebrated on Thursday July 07″, Syed Ahmed Bukhari, Shahi Imam and President of Markazi Rooyat-e-Hilal Committee, Jama Masjid, Delhi said, in a statement.
Maulana Kalbe Sadiq of Lucknow Chand Committee also said Eid al Fitr here will be celebrated on Thursday July 07, 2016.
Markazi Chand Committee, Farangi Mahal, Lucknow also issued similar statement.
Talking to ummid.com on phone, Mufti Mujahidul Islam Qasmi of Patna said, "We have so far not received any confrimed report of moon sighting from anywhere in the region."
Patna was the first to report moon sighting of Ramadan.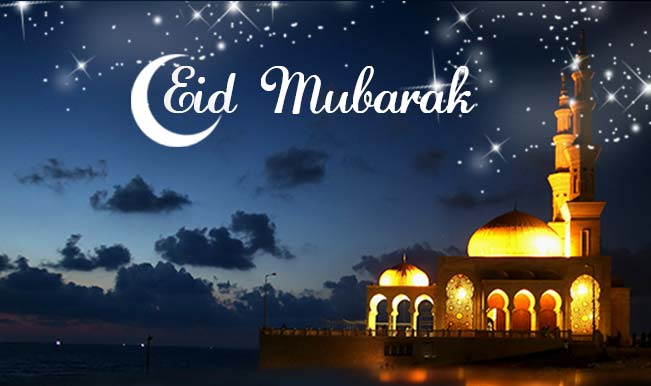 Report to Team
_________________________________________
Please feel free to send if you have any questions regarding this post , you can contact on
Disclaimer: The views expressed on this site are that of the authors and not necessarily that of U.S.S.POST.